Tehran Landmarks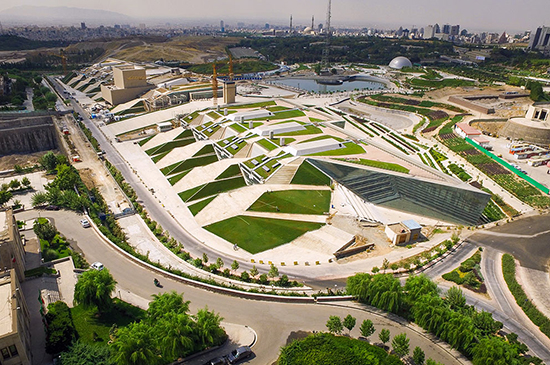 The Largest Permanent Book Exhibition Complex in the World, at roughly 65,000 square meters (about 700,000 square feet) is located at Abbasabad area in Tehran. At the center of the park there are several movie theaters, science halls, classrooms, a restaurant, a prayer room and on the whole, it attracts the attention of those involved in cultural affairs as well as that of citizens.
Address: Tehran Province, Tehran, Haghani Hwy
Hours: 10AM-10PM
Phone: 021 8865 7191
---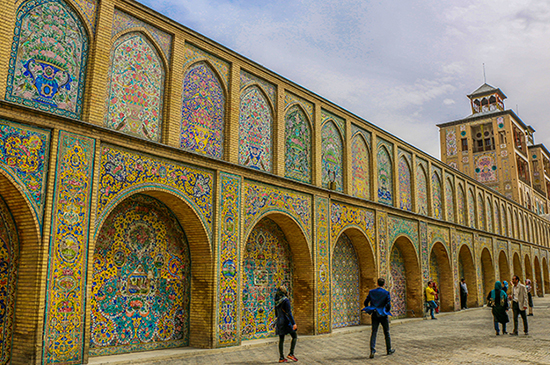 One of the oldest historic monuments in the city of Tehran, and of world heritage status, the Golestan Palace belongs to a group of royal buildings that were once enclosed within the mud-thatched walls of Tehran's arg . It consists of gardens, royal buildings and collections of Iranian crafts and European presents from the 18th and 19th centuries.
Address: 
Tehran Province, Tehran, District 12, ark sqr, Panzdah-e-Khordad St
---
The Sa'dabad Complex is a 300 hectare complex building by the Qajar and Pahlavi monarchs, located in Shemiran, Greater Tehran, Iran. Today, the official residence of the President of Iran is located adjacent to the complex.
Address: 
Tehran Province, Tehran, Shahid Kamal Taheri Street, Shahid Fallahi Street Street,, Valiasr St
---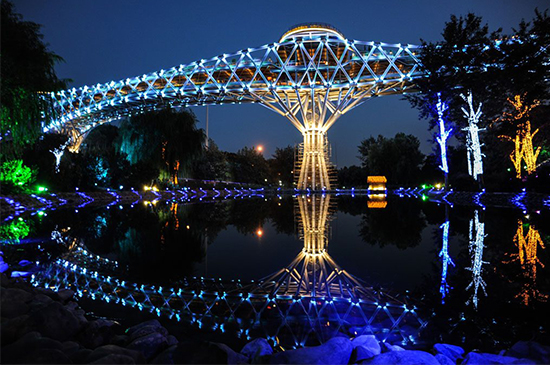 Tabiat Bridge is th

e largest pedestrian overpass built in Tehran, Iran. The 270-metre (890 ft) bridge connects two public parks—Taleghani Park and Abo-Atash Park—by spanning Shahid Modarres ave, one of the main highways in northern Tehran. The word tabiat means "nature" in the Persian language. The bridge was designed by Leila Araghian. It has won several awards, including the Popular Choice Prize for Highways & Bridges from the Architizer A+ Awards, a global architectural competition based in New York.
---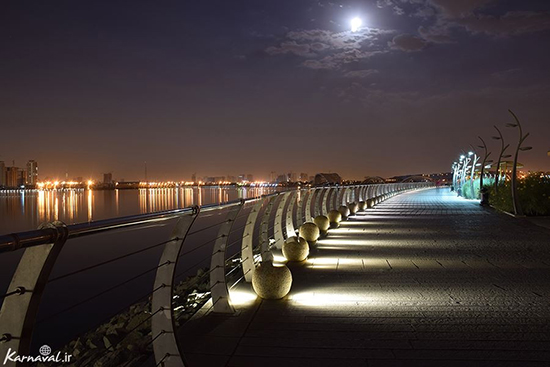 Chitgar Lake is an artificial and recreational lake located to the north of Chitgar Park in northwestern Tehran, Iran.
Also known as the Lake of the Martyrs of the Persian Gulf, the complex has a total area of around 250 hectares; 130 hectares across the lake and 120 hectares on its coastal zone and resorts.
---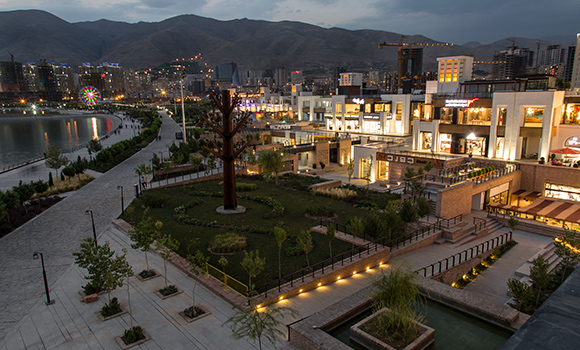 The west foothill land of Tehran, 22th region, is extremely considered in recent years. The advantages such as north mountains, Chitgar Park, Azadi Complex and etc. in this region, make the new projects (like Chitgar Lake) boost tourism and the leisure time activities. Coastal zones of Chitgar Lake are amongst the most prominent recreational parks of Iran which is estimated to be visited by 60000 tourists daily.  Therefor serving these tourists is so needed and Bam Group has undertaken designing and developing Bam Land project relying on Iranian-Islamic architecture. Located in the east of Chitgar Lake, Bam Land includes 12 restaurants in 3 types and these restaurants are connected by porches and decorated ways. The roof of each porch is the terrace of the restaurant at the top level and the terraces have singular view to the lake. There are also three entertaining places called "culture city", "health city" and "music city" under the ground floor for visitors.